Lazega, E, Snijders, T.A.B. & Wittek, R.P.M. (2022)(Eds), Social Networks and Social Resilience, Edward Elgar Publisher

Lazega, E. (2020), Bureaucracy, Collegiality and Social Change: Redefining Organizations with Multilevel Relational Infrastructures, Cheltenham: Edward Elgar Publishers. A short presentation of the book available here and its Introduction here.
Compte rendu de Michel Grossetti in RFS, Reseña de José Luis Molina in REDES, Review by Patricia Thornton in ASQ, Review by Bruce Kogut in AJS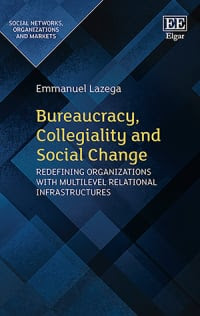 Al-Amoudi, Ismael and Lazega, E. (Eds)(2019), Post-Human Institutions and Organizations: Confronting the Matrix, London: Routledge

Glückler, Johannes, Lazega, E. & Hammer, Ingmar (Eds)(2017),  Knowledge and networks,  Springer, Knowledge and Space Series, Vol 11.       Open access: http://www.springer.com/us/book/9783319450223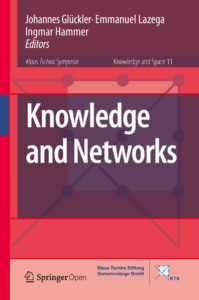 Lazega, E. & Snijders, Tom A.B. (eds)(2016),  Multilevel Network Analysis for the Social Sciences: Theory, Methods and Applications,  Springer, Methodos Series. Introduction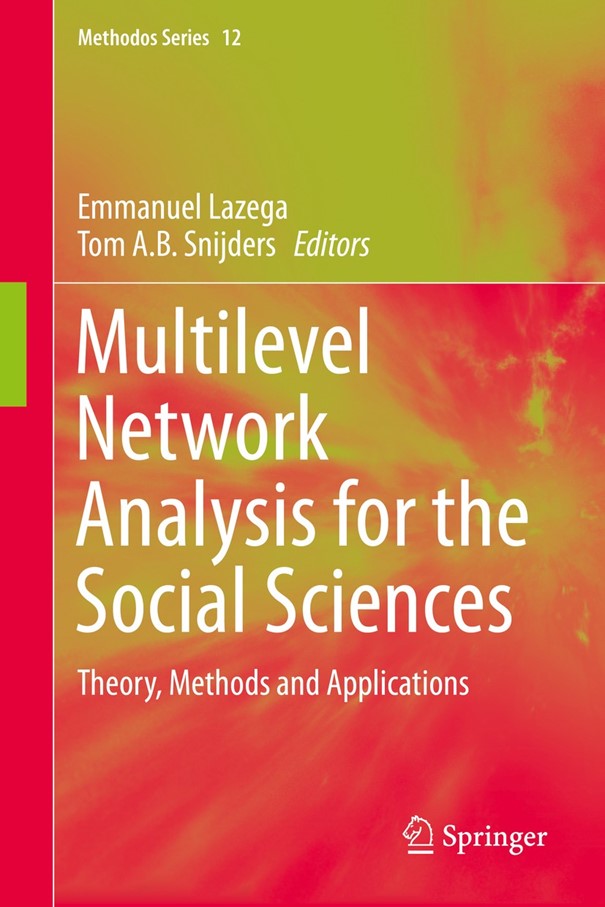 Favereau, Olivier & Lazega, E.(eds)(2002), Conventions and Structures in Economic Organization: Markets, Networks, and Hierarchies, Cheltenham, Edward Elgar. Introduction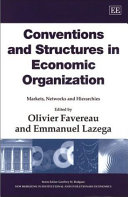 Lazega, E. (2001), The Collegial Phenomenon: The Social Mechanisms of Cooperation Among Peers in a Corporate Law Partnership, Oxford Univ. Press. Introduction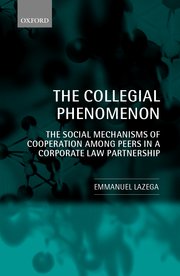 Lazega, E. (1998, réédité en 2007, 2013), Réseaux sociaux et structures relationnelles, Collection Que Sais-Je?, n° 3399, Presses Universitaires de France. Introduction.
Published in Brasil in 2014 with Silvio Salej Higgins, Redes Sociais E Estruturas Relacionais, Belo Horizonte, Fino Traço Publishing.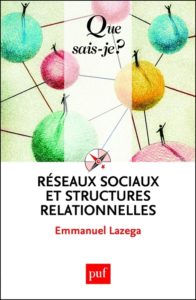 Lazega, E. (1992), Micropolitics of Knowledge. Communication and Indirect Control in Workgroups, New York, Aldine-de Gruyter.   Introduction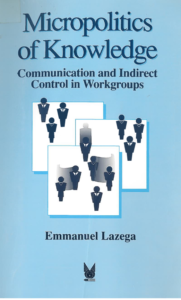 Kellerhals, Jean, Troutot, Pierre-Yves & Lazega, E. (1984), Microsociologie de la famille, Collection QSJ?, Paris, Presses Universitaires de France.